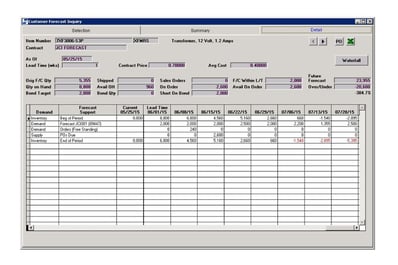 ePDS/Customer Forecast Inquiry is a powerful new add-on for the ePDS platform that empowers businesses like yours to utilize customer forecasts to better communicate with clients – and offer them top-notch service like never before.
Features include the ability to:
Compare multiple forecasts, highlighting period-to-period changes

Identify and eliminate constraints

Import forecast data provided by customers to ensure that all item numbers are accurate

And more!
If that sounds like something your business would benefit from, get in touch today for a consultation. Find out how ePDS/Customer Forecast Inquiry can propel your business to success!