Free Ebook: The Business Costs of Legacy Systems
Do you know what the real business costs of your legacy system are?
This FREE, easy-to-use ebook from Axiom Software will help you figure out what's at risk, what the cost of your dated systems are, and how to find the right time to upgrade.
In this ebook, you'll learn: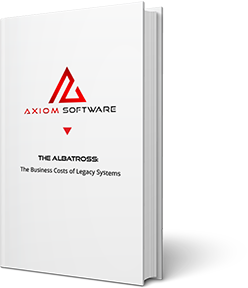 The business inertia that makes systems stick around
way past their use-by date
How legacy systems are hurting your enterprise
What you're risking when you upgrade
When you should upgrade – and when you shouldn't
Download your FREE ebook today and make sure your business is ready for the future – not locked in the past.