Download the Case Study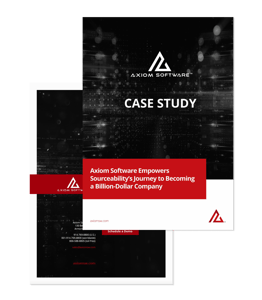 "Working with Axiom Software was seamless."
—Yashar Shahabi, SVP of E-commence & Digital Transformation at Sourceability

Sourceability embarked on its journey in 2015 when its CEO and founder, Jens Gamperl, was determined to establish a prominent presence in the electronic components distribution industry. During the early stages, Sourceability acquired two small companies that already relied on Axiom Software's revolutionary ePDS (Enterprise Resource Planning)software. Recognizing the potential of Axiom's solution, Sourceability decided to continue using their ERP system and forged a close partnership with Axiom to fuel their growth.